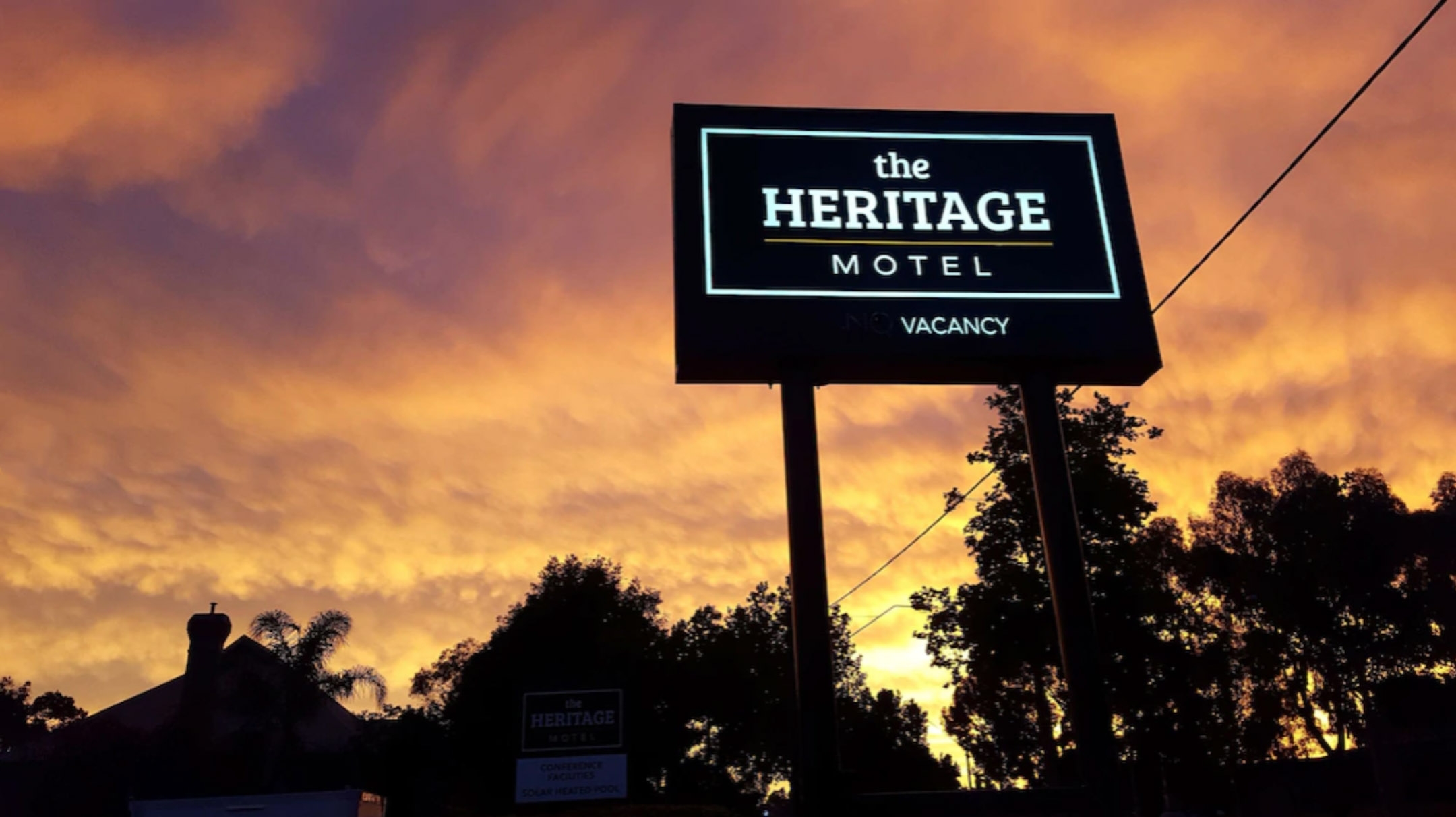 Contact us at The Heritage Bendigo Motel
Office hours:
8.00am – 8.00pm Monday – Friday
9.00am – 6.00 pm Saturday & Sunday
Check In: 2 pm – Check Out: 10 am
Phone:
03 5442 2788
Email:
info@theheritagebendigo.com.au
Address:
259 High Street, Golden Square, Bendigo VIC 3550 Australia
The Heritage Bendigo Motel offers quiet sleeps, comfortable beds, and delicious breakfasts.
Our location is conveniently close to the Bendigo CBD, perfect for the business traveller. Need meeting room facilities? Yes, we have that too.
We have 24 spacious ground floor guest rooms that include Queen, Queen + Single Rooms, a King Room, and a wheelchair-friendly Accessible Room.
Rooms can cater for two to six people per room, and there's free parking directly at your door.
Other amenities at this Bendigo motel include 32-inch LCD televisions, free high-speed Wi-Fi, and a guest laundry.
During summer, enjoy our secluded solar-heated swimming pool with barbecue.
Excellent dining is available just 100 metres away at the award-winning Foundry Hotel. The Heritage is also close by to supermarkets, petrol stations and the St John of God Hospital.
We pride ourselves on warm hospitality, good service, and great value accommodation.
Contact us and book direct for the best price. We look forward to welcoming you to Bendigo soon!